Mechanical Seals for Rubber & Tyre Manufacturing
Ashish Seals' mechanical seals are specifically engineered to meet the demanding requirements of rubber and tyre production. These seals serve as vital components, effectively containing fluids, preventing leaks, and maintaining the integrity of machinery and equipment. Designed with precision and built to withstand the harsh conditions encountered during manufacturing, Ashish Seals' mechanical seals provide a reliable barrier against aggressive media, extreme temperatures, and high pressures.
What sets Ashish Seals apart is their commitment to customization. They recognize that each rubber and tyre manufacturing process is unique, and a one-size-fits-all approach is inadequate. With a keen focus on understanding their customers' specific needs, Ashish Seals collaborates closely with manufacturers to develop tailored sealing solutions. Whether it's sealing mixers, extruders, vulcanization equipment, or other critical machinery, Ashish Seals provides bespoke mechanical seals that integrate seamlessly, enhancing performance and ensuring smooth operations.
Ashish Seals prides itself on its relentless pursuit of innovation. They invest in state-of-the-art technology and employ a team of skilled engineers who stay abreast of the latest advancements in mechanical sealing. By leveraging their expertise and staying at the forefront of industry trends, Ashish Seals consistently introduces groundbreaking solutions that optimize efficiency, reduce downtime, and maximize the lifespan of equipment in rubber and tyre manufacturing.
Quality is at the core of Ashish Seals' operations. They adhere to stringent quality control measures throughout the manufacturing process, ensuring that every mechanical seal meets the highest standards of excellence. By utilizing premium materials and employing rigorous testing procedures, Ashish Seals guarantees the durability, reliability, and longevity of their seals, providing manufacturers with peace of mind and confidence in their operations.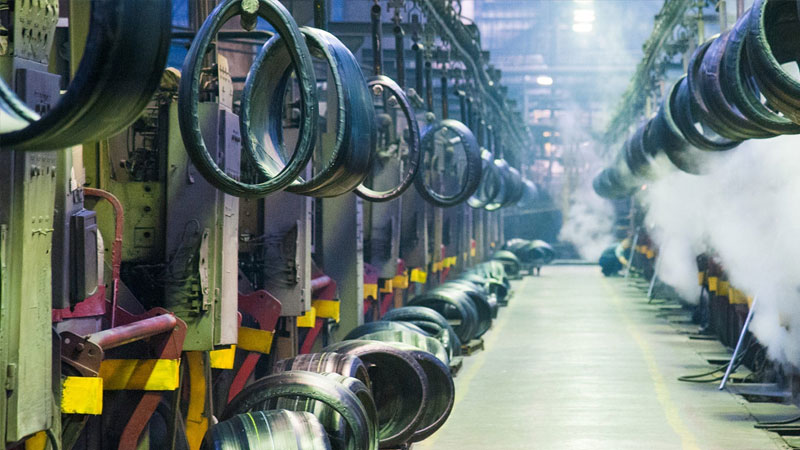 Types of Mechanical Seals for Rubber & Tyre Manufacturing offered by Ashish Seals
Note: Please note that the information on this document is for illustration purposes only as information may vary with individual products, their grade and applications industries or uses and therefore cannot be guaranteed as accurate. © Copyright 2022 © Ashish Seals All Rights Reserved (Terms of Use). Recreation of any materials from the site is strictly prohibited without permission. Ashish Seals' products are sold exclusively through Ashish Seals' website. Use Terms | Privacy. Please contact us to discuss precise product specifications and requirements and obtain advice on which products are required to suit your exact application needs [email protected]